Moshe Lazara Artist and Dancer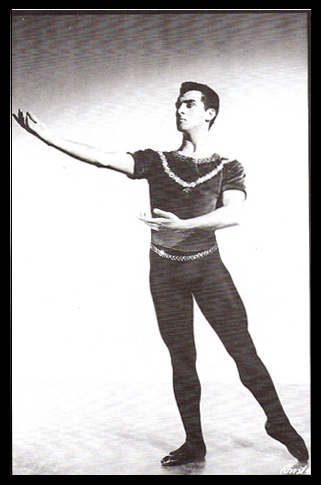 2008 – 1932
Moshe Lazara, born in Israel, was one of the senior students of Mia Arbatova and was one of the first native Israeli dancers to have a successful international career.

Lazara began studying ballet as a youth in Mia Arbatova's studio in Tel Aviv. He spent his army service in the special song and dance troupe that was founded at the instigation of Mia Arbatova so that her students would be able to continue dancing whilst in the army.

On completion of his army service in 1953, he went to Paris again with the aid of and under the direction of Mia Arbatova, fed by a desire to advance and develop as a dancer. In Paris he was invited to join Roland Petit's company, with which he was to perform world wide. During the course of his international career as a dancer he also performed in Hollywood in 8 films including the film "The Glass Slipper" in which he was Leslie Caron's dancing partner.

Upon his return to Europe he appeared in many television productions and was then invited to join the Opera Ballet company in Lisbon, Portugal as soloist and choreographer. Lazara continued to live in Portugal and during this time his creative and artistic talents were directed to painting and he became a prolific painter and an enthusiastic collector of art.

In summing up his memories of Mia Arbatova, Moshe said 'There is one more particularly important thing that I want to note, In my entire career, the greatest and most successful choreographer, who managed to extract all the artistic qualities that I had in me as a dancer and artist was Mia Arbatova. She was like a mother to me, and an outstanding teacher and choreographer.'

Moshe Lazara died on the 7th February, 2008 in Portugal, just a month before his 75th birthday, which was coincidentally the same date as that of Arbatova. Throughout his life Moshe was ever young in spirit, full of humour and lived a full life.