The Mia Arbatova Ballet Association
Under the framework of its activities to promote classical ballet in Israel, the Association founded a Trust Fund to support excelling dancers and to commemorate Mia Arbatova, pioneer of classical ballet, her unrelenting work and eminent contribution to classical ballet in Israel.
The Goals of The Association: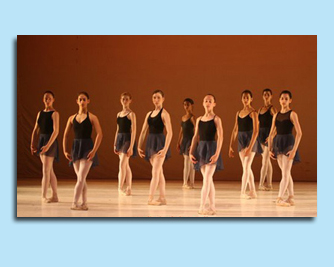 To encourage, support and advance talented young students of classical ballet. The Association initiated a biennial classical ballet competition in which financial Prizes are awarded to the winners, from the Mia Arbatova Trust Fund. Several of the participants in the ballet competition are dancing with companies In Israel and abroad.

Every other year a gala performance is held in order to raise funds for The Association, which gives ballet schools an opportunity to perform on a professional stage.

In this way the Association promotes classical ballet and works towards excellence in the standards of both teachers and students.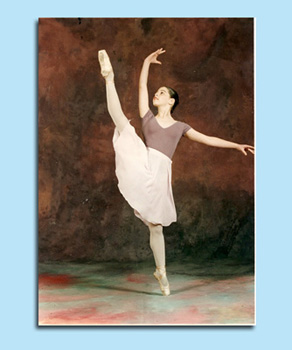 The Association also raises the standards of classical ballet by inviting prominent teachers from abroad, to give courses to advanced students.

Additionally, since 2005, the Association and MATAN are providing "Pas de Deux" workshops for outstanding dancers.

The Association works in cooperation with:
The Suzanne Dellal Center for Theater and Dance,
The Dance supervision of the Ministry of Education,
The Department of Arts in the Municipality of Tel Aviv-Jaffa.

The Mia Arbatova Classical Ballet Association is a non-profit organization, whose members volunteer their services.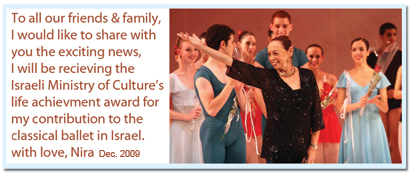 Founders
Yair Vardi
the late Hezy Leskly
Zohara Simkins-Manor
The original members of The Association:
Yair Vardi
the late Hezy Leskly
Zohara Simkins-Manor
Irona Taic
Attorney Zvi Pomrock, the legal adviser for The Association.
the late Mia Pick – Ayolo
the late Avraham Fishman (Attorney)
Ricky Zuckerman
Members that Joined the Association During the Years: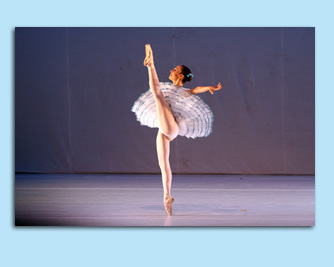 Reuven Foremberg
Bracha Tsemach
Dalia Kahalani
Sima Almog-Mishouri
Claudio Kogen
Shaul Gilad
Friends of the Foundation
LILY ARTENSTEIN-U.S.A
ALBERT GAUBIER Foundation-Denmark
Municipality of Tel Aviv-Yafo, Department of Arts
Toronto Chapter of Canada –Israel Cultural Foundation-Canada
Ministry of Education, Culture &Sport
Yehoshhua Rabinovitz Fund for Performing Art
Ofra Goland Arbatova-Holland, in memory of her father, Josef Goland
Gil Shiva-U.S.A
Zohara Simkins-Manor, in memory of her mother, Liza Berdichevsky
Irona Taic
Nisko Company Ltd.
Georgina Yacobi
Rizel Foundation for Globalization, Culture and Tolerance
Shosh Carmel
Yoelit Frank-U.S.A
Irit Browdy-U.S.A
Alexandra Packin-U.S.A
Adv. Leon Eli
Moshe's Lazra's family
Shula Moses
Nili Bar