The Mia Arbatova Ballet Association Celebrates their 20th Anniversary
Gala Evening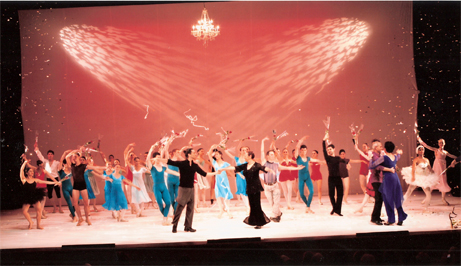 A festive show celebrating two decades, 1989-2009, of the Association's activities was held on Saturday, December 26th, 2009 at the Suzanne Dellal Center, Neve Tzedek, Tel Aviv. The Gala show was a salute to 20 years of activity and of the Association's important contribution to the promotion of classical ballet in Israel. Press here to view the program…
Performances
Dancers from both Israeli and international dance companies, including many former Mia Arbatova Ballet Competition winners, all came especially to perform in the Gala that evening.
Event Hosts:
Talia Paz and Ido Tadmor
Guest Performers
Rina Sheinfeld, Or Sagy, Ido Tadmor, Talia Paz

Lior Lev (1990), Shiri Shai (1997), Ella Nagli (1997)
Ilan Kav (2002), Orian Yohanan (2002), Or Kahalon (2004)
Erez Ilan (2008), Liron Kichler (2008), Chen Drori (2008)

The Rubin Academic High School – Jerusalem
The Bat Dor Municipal Ballet Troupe – Beer Sheva
The Miriam Kofman Ballet School – Petach Tiqvah
The Telma Yellin School of Arts – Givataim

The Panov Ballet Theater – Ashdod
The Dance Theater – Jerusalem


The Association Statue was presented to the director Nira Paaz
as a token of appreciation for her twenty years of management.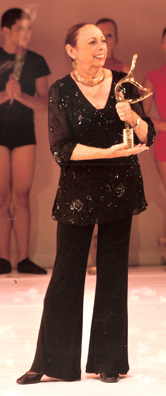 Show Manager: Neta Blumental
Lighting: Ya'akov Baresi
Sound: Miki Patish
Stage Design: Sergei Barazin
Production and Artistic Management: Nira Paaz
Production Assistant: Odeda Cruvi
Publicity: Dor Production – Mali Dor
Paper program print: Avi Iben

The Mia Arbatova Ballet Association donated the book, "A Queen Without Palace" by Rina Sharett,
to all Israeli dance departments under the supervision of the Ministry of Education - Chief Supervisor Mrs. Nurit Ron.